Strategic Priorities
Nurturing memorable, relevant, and purposeful brands

Strengthening the core, creating new vectors of growth, and entering attractive adjacencies
Intellectual
Capital

Financial
Capital
Risks
Competitive market conditions

New local players gaining geographic dominance

Disruptions due to outbreaks of infectious diseases
Enablers
Global category structure

Enhanced, digitally enabled consumer insight capability

Investments in R&D, design, technology, and skills
Key Focus Areas
We have 3 priorities towards value creation via innovation:
Democratising categories

Establishing winning products in new geographies

Addressing unmet consumer needs
This value creation is underpinned by the following critical activities:
Structured identification of unmet consumer needs

Technology-led push innovations

Rigorous, consumer-focused stage-gate pipeline processes

Truly global innovation management

Investments in design, technology, and skills

New brand development
Material Issues Impacted
Sustainable packaging

R&D

Responsible marketing and communication
Value Created
After an intense period of innovation in the fiscal year 2020-21, characterised by the pandemic and our commitment to bolster new product development, we took the opportunity to undertake a strategic reset of our product innovation and new brand development activities over the last year.
While continuing to leverage our unique RIDE structure, we intend to drive our innovation capabilities to the next level by adopting the following key principles:
A 'less is more' approach: fewer, bigger, better innovations
Even more consumer-centric: deeper insights, prioritising the voice of our consumers in decision-making

100% objectivity: rigorous stage-gate process, right governance

Become truly global: efficiently delivering synergies

Sustainability: sustainability built into our products from Day 1
While new brand development will continue to be an important capability and driver of value, we aim to discontinue with smaller brands where it makes sense from a better parentage/value realisation perspective.
Creating
value
through
innovation
Democratising categories


As category leaders, our strategy is to ramp up innovation-led growth and discover new ways to disrupt our categories. Democratisation and accessibility, while creating superior quality, delightfully designed products, are particularly important, given our focus on emerging markets.
Establishing winning products in new geographies
GCPL's geographic footprint comprises some of the largest and fastest growth emerging economies in the world. However, our top categories in these countries, such as Household Insecticides, Air Care, and Hair Colour, are underdeveloped, with significant headroom for growth. We see this as a huge opportunity for value creation via application of our winning strategies for category development through our know-how in product, communications, and activations.
Magic, our first-ever
global product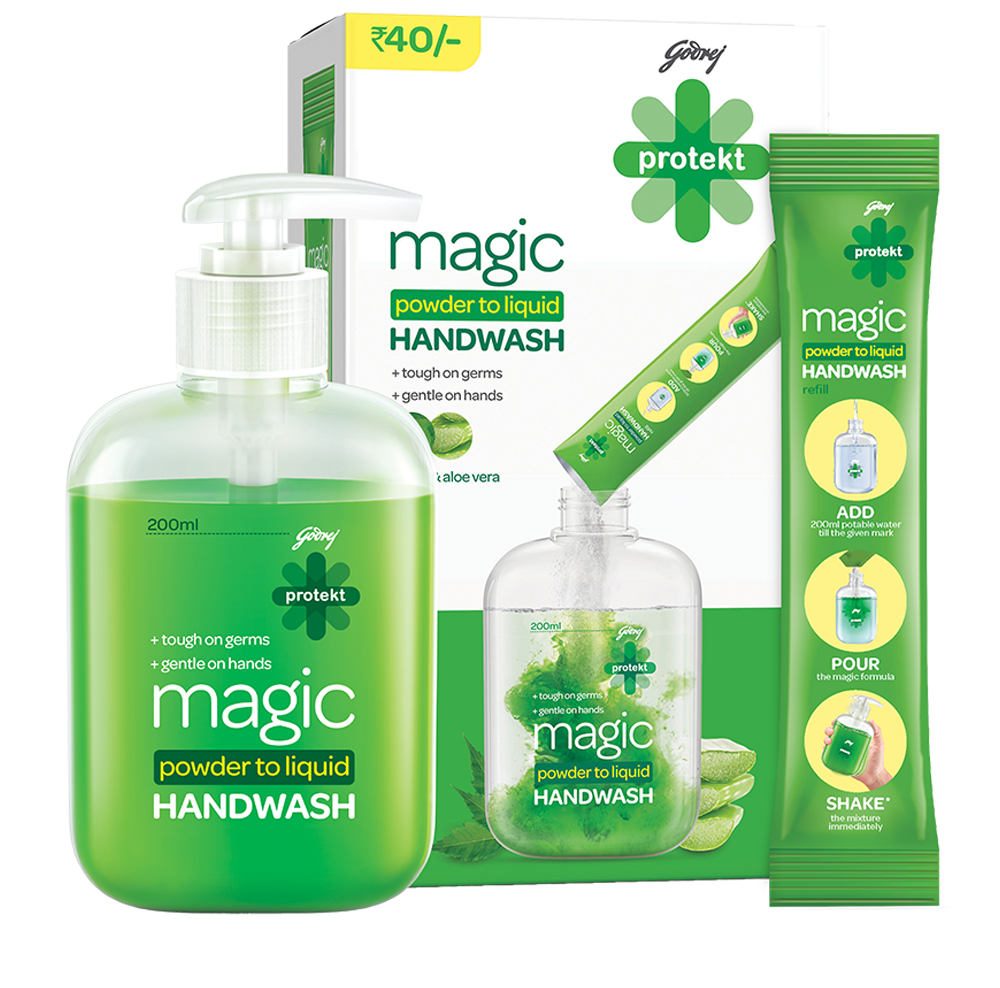 India & SAARC
Indonesia
We have already laid the foundation for achieving this goal, cross-pollinating Magic—our revolutionary powder-to-liquid handwash, from India, Africa, Indonesia, and Latin America, making it our first-ever global product. Similarly, we forayed into the Household Insecticides category in Africa with the launch of Goodknight Power Shots. Our next big priority is building Goodknight Gold Flash liquid vaporiser into a global product, too.
Addressing unmet consumer needs
We are proud of our strong track record of disruptive innovations, which has taken us into new categories and allowed us to address unmet consumer needs. Often, this work has also involved the development of new, distinctive memorable brands. We are looking forward to continue this trend, while enhancing our consumer insight capabilities and bringing more structure to the process of need identification and solution development.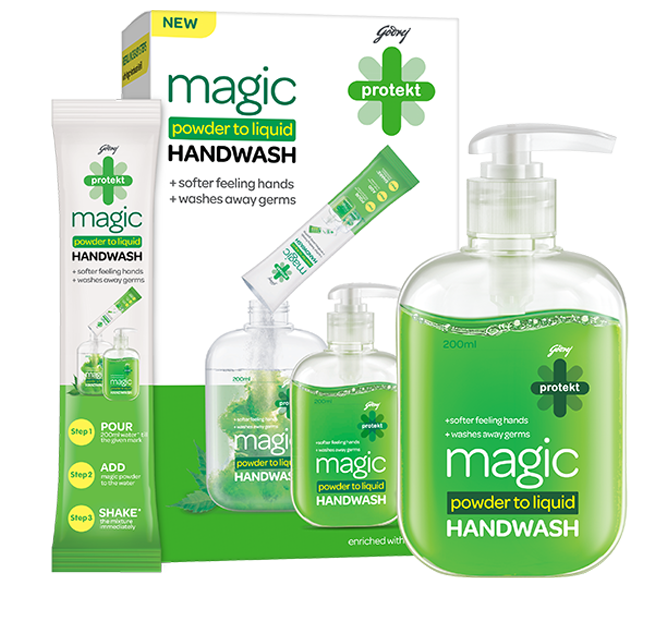 South Africa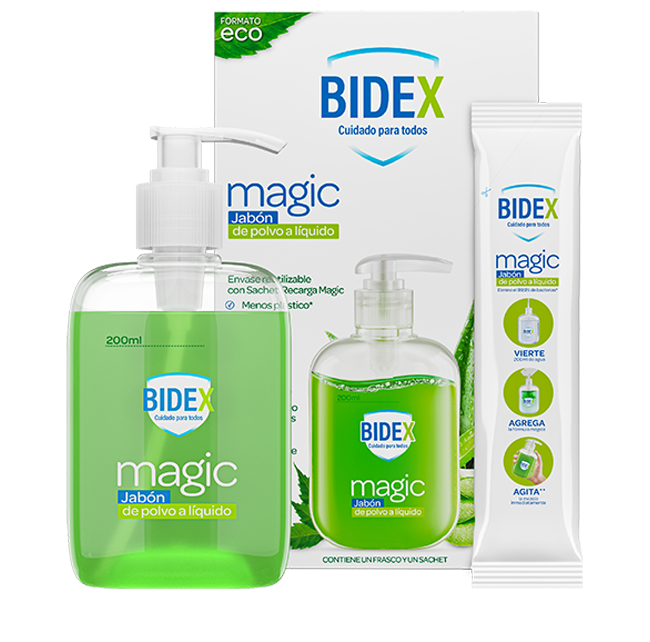 Chile
Argentina











Godrej Expert 5-minute
Shampoo-based hair colour
addresses the consumer
need for quick, hassle-free
hair colouring at home
Magic, our first-ever
global product
India & SAARC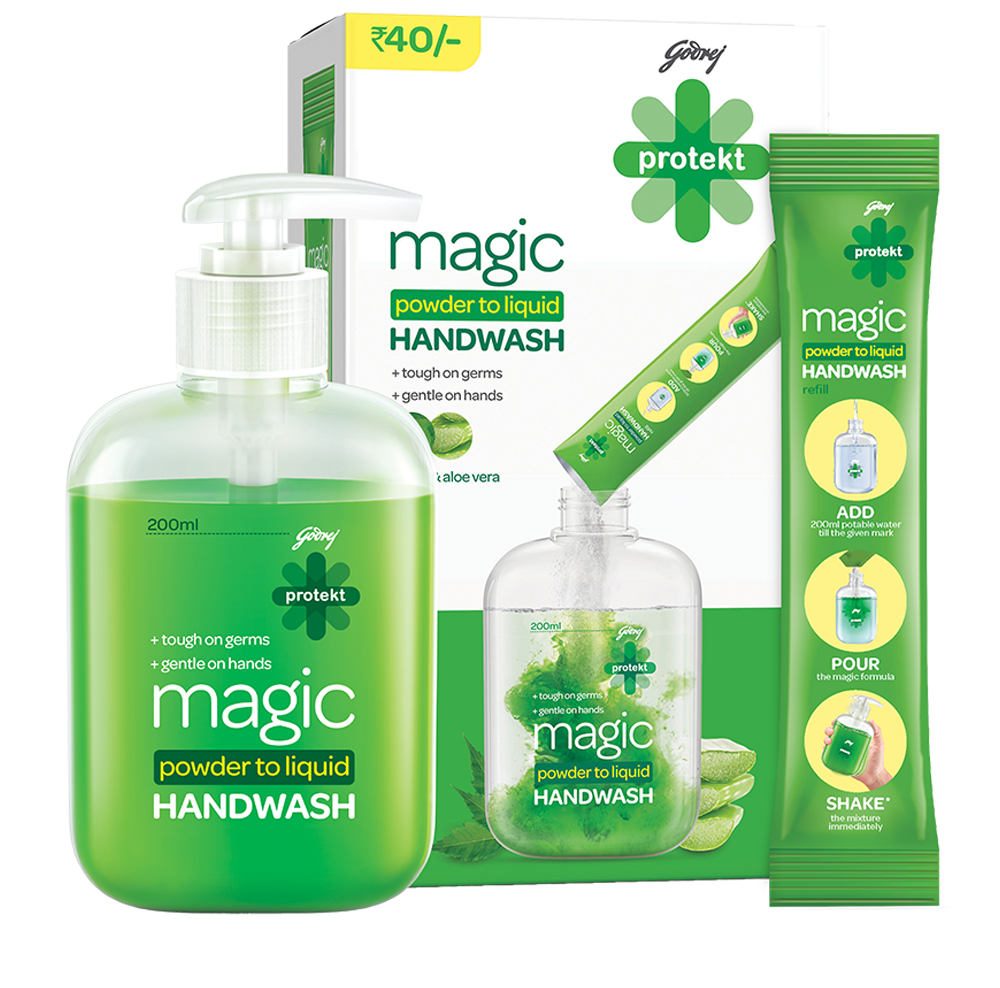 Indonesia
South Africa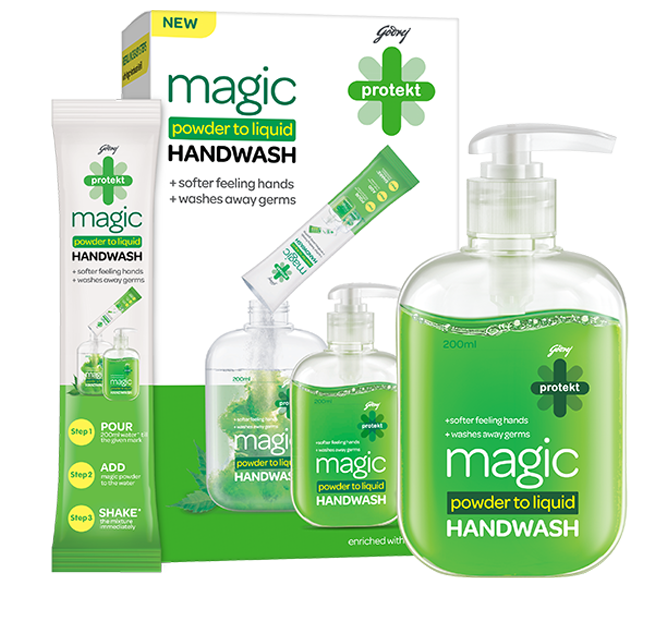 Chile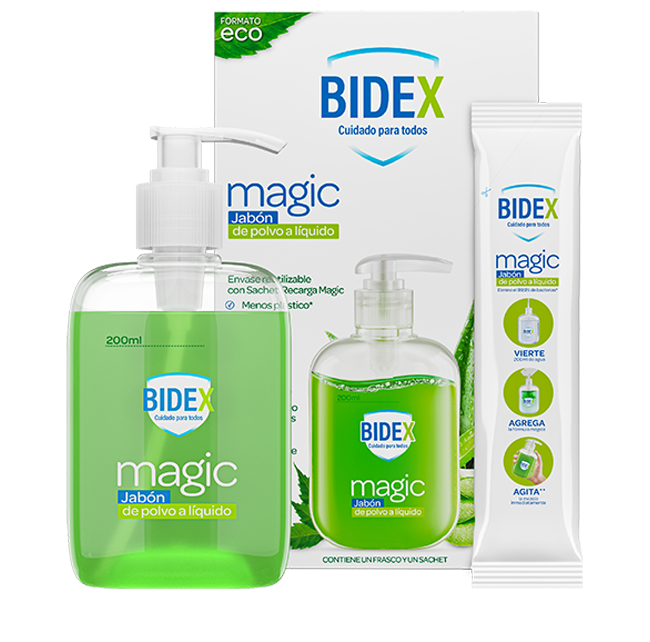 Argentina
Global category structure


In fiscal year 2021-22, we led the creation of an empowered global category structure. This new structure will power our global categories in Household Insecticides, Air care, Hair Colour, and Hygiene and will build on product development (innovation and renovation) and brand equity (brand strategy and advertisement), enabling 3 critical sources of value:
Coherent global category strategy and cross-geography synergies

Deeper capability in product and communication development

Better alignment across product development and brand equity
Our design and consumer insight functions have also evolved to be more global in nature and report into the category structure.
Enhanced, digitally enabled consumer insight
In keeping with our core principle of consumer centricity, we are augmenting our consumer insight capabilities in several ways:
Global structure allowing the sharing of insights and know-how

Clear definition of global testing protocols and action standards

Deeper relationships with critical agency partners, given the global scale

Leverage new-age digital techniques for consumer insights
Godrej Expert 5-minute Shampoo-based hair colour addresses the consumer need for quick, hassle-free hair colouring at home
Investments in R&D, design, technology, and skills
Our state-of-the-art R&D centre at our global headquarter, Godrej One, in Mumbai, is supported by local R&D teams who partner across geographies and share learnings. At our in-house global Design Lab, we integrate design thinking and transform product capabilities.



While this is usually a capability outsourced in FMCG, we have chosen to build it internally and make it a competitive advantage. The lab comprises highly skilled graphic and industrial designers across geographies who collaborate on projects.
Our in-house global Design Lab integrates
design thinking into product development
Our in-house global Design Lab integrates design thinking into product development
Strengthening business outcomes



Innovating for greener products


The need
Goodknight Gold Flash-one of our latest innovations-comes with a patented novel device system with a timer-based circuit, powerful heaters, and high-temperature stable wicks. The technology used in the wicks was imported at a high cost from a monopoly vendor. In addition, the wicks were made from a non-biodegradable and non-reusable material.
The solution
Seeing this as an opportunity, the team started to explore and develop an indigenous wick that could deliver the need at better cost and lower environmental impact. After evaluating materials such as glass wool, carbon fibres, plant fibres, and other low-density materials like wood dust and silicone dust, the team narrowed on a specific grade of plant fibres with better thickness and tensile strength than others.
The new 100% biodegradable wick is a GCPL-owned patented indigenous formulation. It's not dependent on a single vendor and is feasible to manufacture in-house at our regular clay wick vendor sites. It's also 70% cheaper than the imported wick and reduces our plastic usage by more than 300 tonnes a year.
Goodknight Gold Flash,
India's most powerful liquid vapouriser
with visible vapours

Goodknight Gold Flash,
India's most powerful liquid vapouriser
with visible vapours